What did we do?
We built the Rye and Beyond Cottages holiday rental site using modern JAMStack technologies to give them an advantage over their slow competitors and £0 hosting costs.
Rye and Beyond Cottages needed a website to showcase their wonderful collection of holiday cottages and rentals in South East England. Great photos and content are key to choosing a holiday cottage, so the site needed to provide comprehensive content management abilities, as well as photo-rich pages to showcase each property, all while being easy to use, fast and SEO friendly.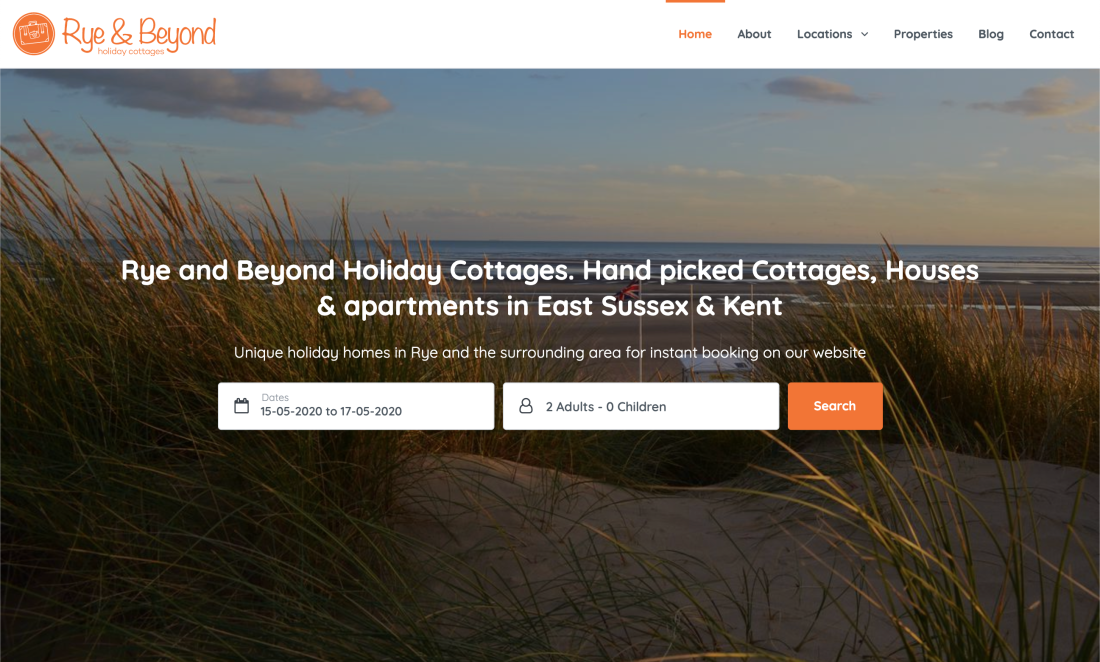 Gaining an edge with the JAMStack
The holiday cottage sector is hotly contested in the UK, and any competitive advantage is worthwhile. While researching local competitors we found that the majority seemed to care more about SEO than the usability and performance of their sites.
Competitors sites were typically extremely slow to load, especially when on mobile, and navigating between page and performing common activities such as searching and booking felt like a chore rather than an exciting pre-holiday activity.
Below is a Google Lighthouse report for Rye and Beyond's biggest local competitor: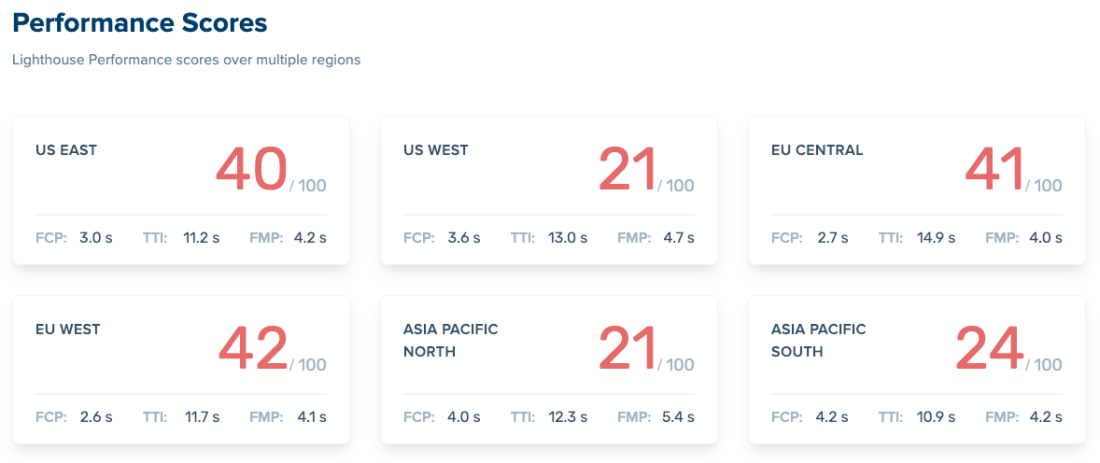 In case you aren't aware, Google Lighthouse is a tool used by web developers to measure and improve the quality of websites. It gives a website a score out of 100 based on many factors, including how quickly the site loads, the accessibility of the site, how well the site is optimised for SEO amongst other factors.
As you can see above, Rye and Beyond's competitors don't fair well. There is no point spending so much time optimising your site for SEO if it takes 13 seconds to load when people finally arrive there. We wanted to make sure we didn't make the same mistake for Rye and Beyond.
Here is Rye and Beyond's Lighthouse score and as you can see its night and day difference!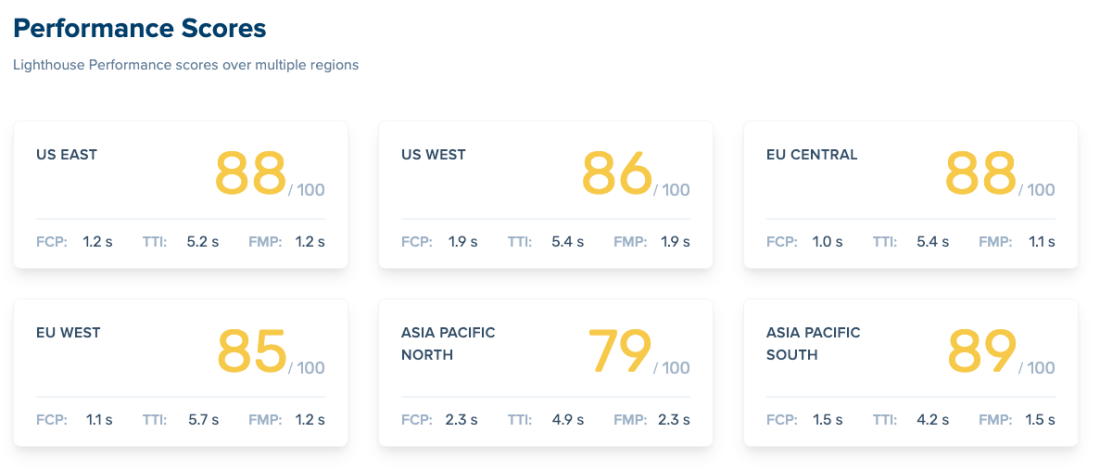 As a result of these high scores Rye and Beyond loads in a flash, even on mobile with a poor connection, and navigation between pages feels almost instant. All of this while maintaining great SEO optimisation, accessibility, and security.
To achieve scores like these we used something called the JAMStack. The JAMStack is a modern way to build websites that offers much better performance, security, and cheaper, easier scaling.
Tiny Hosting Costs
Another welcome benefit of JAMstack sites are the reduced hosting costs. A traditional site requires a server to host the site and its content, and can quickly become an expensive recurring cost, especially when traffic to the site increases.
The Rye and Beyond site hosted entirely on Netlify and to date, the hosting bill has been £0. Netlify has an extremely generous free tier that is enough to support sites even as their traffic grows far beyond what a tradition host/server could support.
On top of this hosting on Netlify allows the site to load quickly wherever you are in the world. A traditional web server becomes slower the further away you are from its geographic location. You can see this clearly by how Rye and Beyond's competitors Lighthouse scores vary drastically by region, where are Rye and Beyond's stay fairly consistent.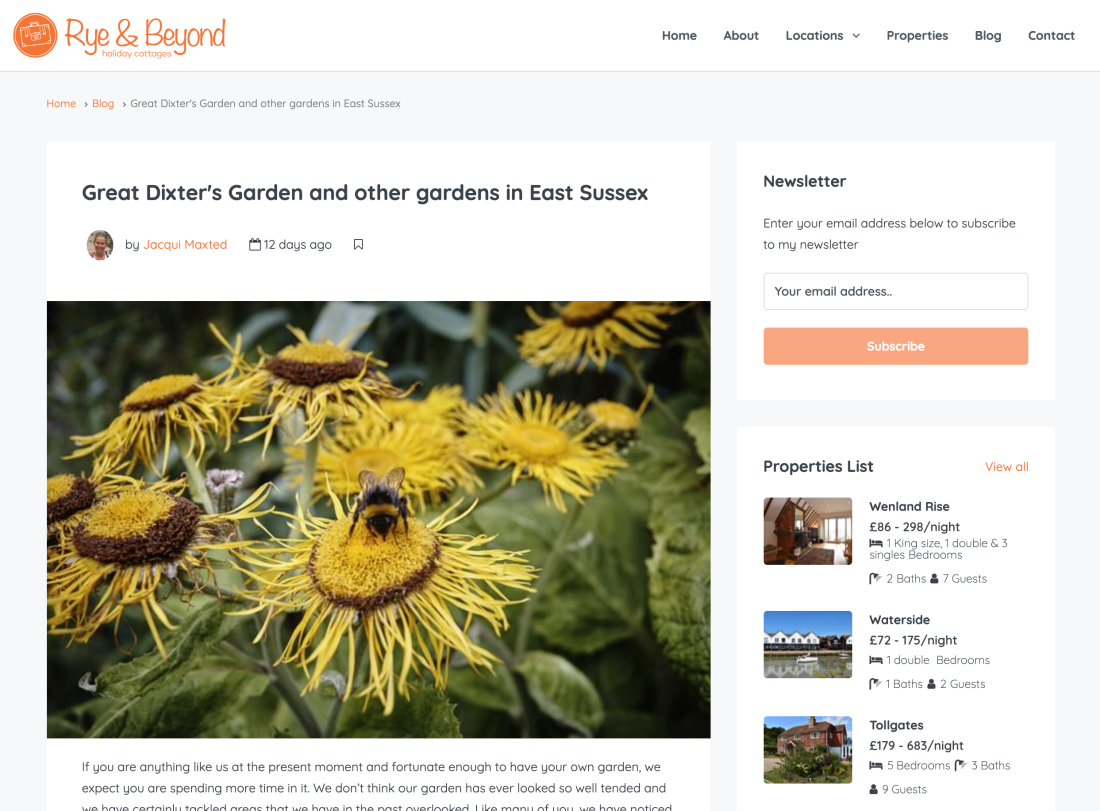 First of its kind
As far as we are aware this is the first holiday rental site built using the JAMStack but we are sure there will be many more to follow!
Using the JAMStack approach has given Rye and Beyond a website that stands out amongst their competitors, is fast and easy to use, and has tiny running costs.